THE THREE RULES OF WINTER FLY FISHING
Get the most out of your time on the water this winter

Ask any seasoned angler what their favorite time of year to fish is and most will say "winter." That may seem counterintuitive, but with significantly decreased water pressure, fresh snow, cold temps and zen-like quiet, winter fishing becomes a practice in measured movement and stealth that can be some of the most rewarding time you'll spend on the water all year.
1. Open Water = More Opportunities
Cold water and low flows are common in the colder months, which means trout will stack up in deep pools, slow runs, eddies, and anywhere else that requires them to use as little energy as possible.
That being said, finding open water to fish in the winter can be a challenge. Tailwaters are often the best place to target fish in the winter. Even in below-freezing temperatures, the water released from the bottom of lakes and reservoirs is warm enough to maintain open water and abundant bug life.
Most anglers focus on tailwaters this time of year but don't rule out freestones—some of the best fishing in the winter can be found near the feeder creeks of your favorite western rivers. Places like the Colorado River near the William's Fork and the Roaring Fork below the confluence with the Frying Pan are often clear of ice throughout the winter and offer floating opportunities if you're brave enough to layer up and face the elements. And the Arkansas River in and around Salida offers miles of public access and ideal winter fishing conditions.
Some of our favorite
Colorado Tailwaters:
Blue River

Yampa

Taylor River

Big Thompson

South Platte

Frying Pan River
2. Small Flies and a Good Drift
During this time of year, the fish tend to be very selective eaters and often won't move more than an inch or two to inspect a passing fly. Fly selection is key as you need your bugs to mimic what's naturally present in the water while getting them deep enough to where the fish are.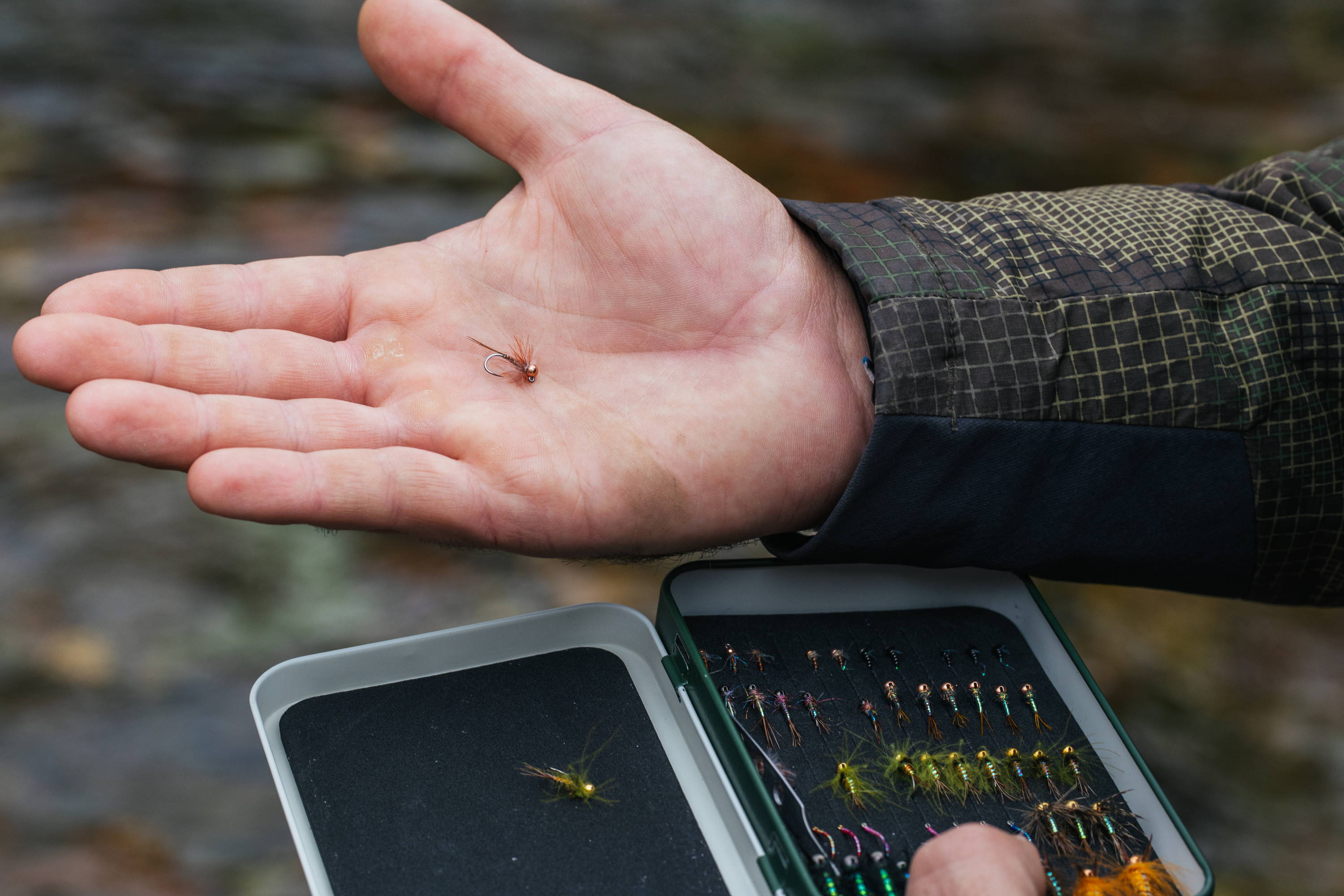 Sizing both your tippet and flies down is a necessity during the winter months and we often resort to "tiny and shiny" patterns. Getting your rig dialed often requires multiple adjustments - whether that be depth & weight adjustments and or fly adjustments. It's often a meticulous process but once you're set up and making quality drifts, brilliantly colored fish will find your flies making all the effort worth it.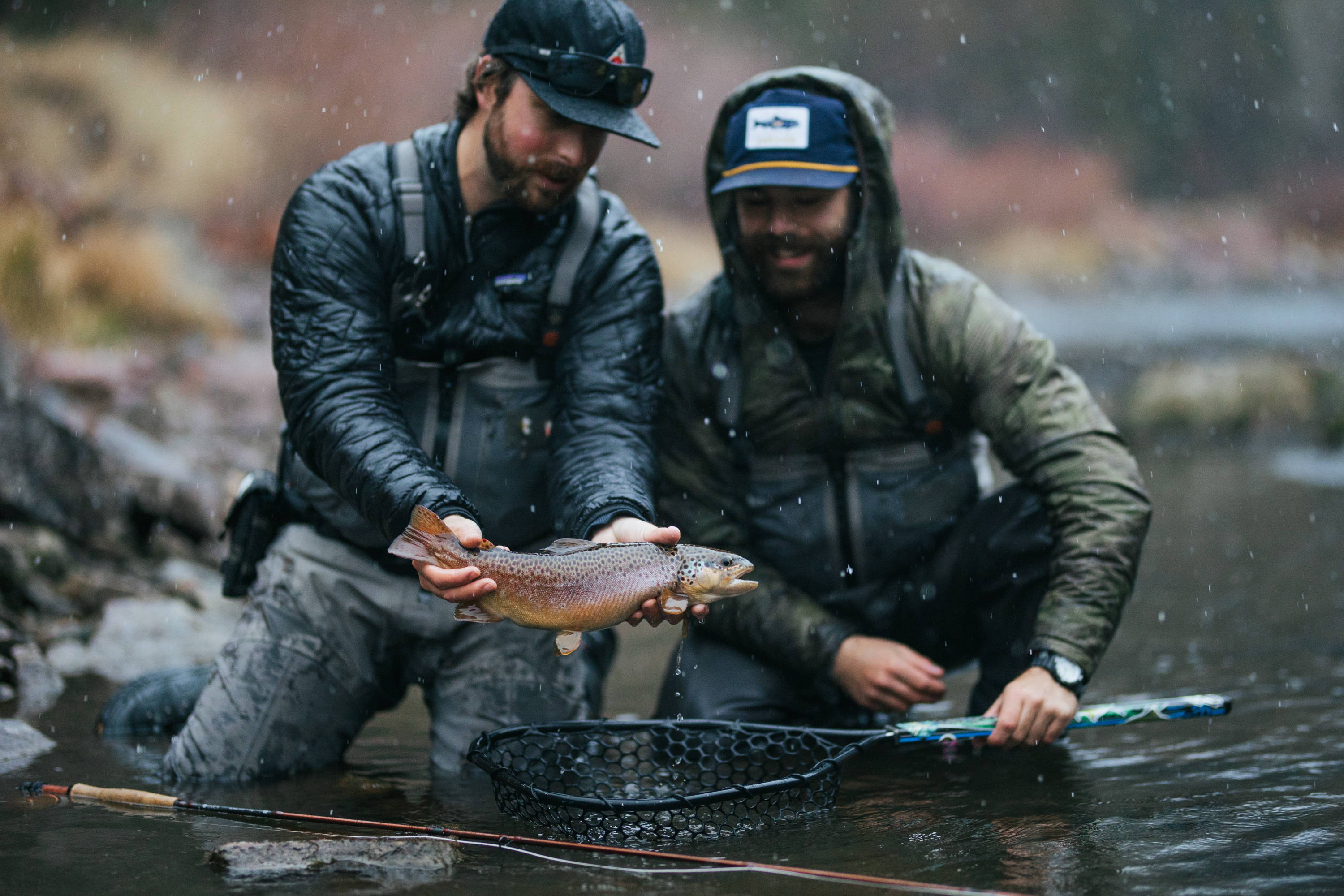 Although nymphing is typically the most productive way to fish in the winter - don't count out dry flies if fish are actively feeding on the surface. Choosing a dry fly in the winter is much more straightforward than in the summer. Midges and BWO's in the #18-#24 range work great. The key to getting a fish on the dry fly in the winter months is the presentation. A lighter tippet (6x-7x) and a long, tapered leader make it easier to present your flies and thread a #22 hook in the cold.
3. Being Cold Can Ruin a Day on the Water
Being comfortable in sub freezing temps requires some fine tuning of your layers. Wool & synthetic blends are key for warmth while bringing a hand towel to dry off your hands after they're wet can make a huge difference to your comfort level. We often bring a MSR stove with us to cook up some hot ramen to warm us up - you'd be surprised at what a difference some steamy fluids can make during a cold day.  
Our Favorite Gear for Winter Fly Fishing
During the winter months, less is more as it's easy to spook fish - take your time, enjoy your surroundings, observe and adjust and be focused on making minimal disturbance to the water when you cast.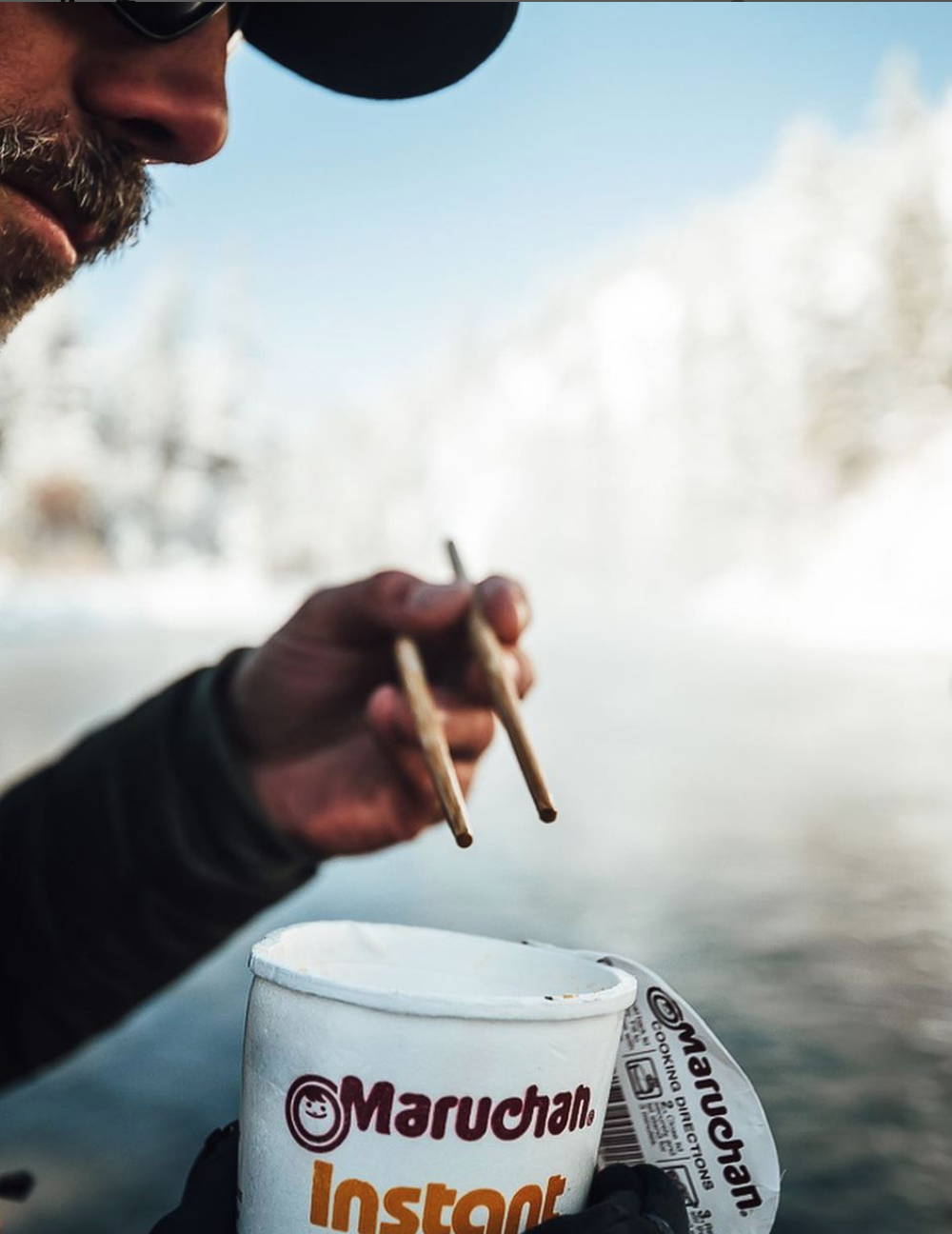 Though winter fishing can be challenging, it will teach you a lot more about technique and presentation that you can imagine. These techniques will serve you well when conditions are more forgiving in the spring, summer and fall. Most of all if you decide to venture out to your favorite creek or river during the winter, taper you expectation and focus on simply enjoying the time outside because winter can be truly magical to connect with your surroundings while chasing some fish.  
LIKE WHAT YOU SEE? SUBSCRIBE TO OUR NEWSLETTER
Be the first to know about new product releases, exlusive sales, and more educational articles like this one.