Quarterly Fly Tin Subscription
Signing up only takes a few minutes. You can cancel at any time.
We pack each tin with a selection of hand-tied flies, selected specifically for the season.
3. YOUR TIN ARRIVES IN THE MAIL
Tins ship out 4 times a year in June, September, December and March on the 10th of the month.
This quarter's tin features a selection of 20 trout flies chosen to be effective throughout the summer months, regardless of where you're fishing.
1. Chubby Chernobyl - Tan
2. Chubby Chernobyl - Golden
3. Yakoda CDC Stonefly - Golden

4. Yakoda CDC Stonefly - Brown

10. Elk Hair Caddis - Olive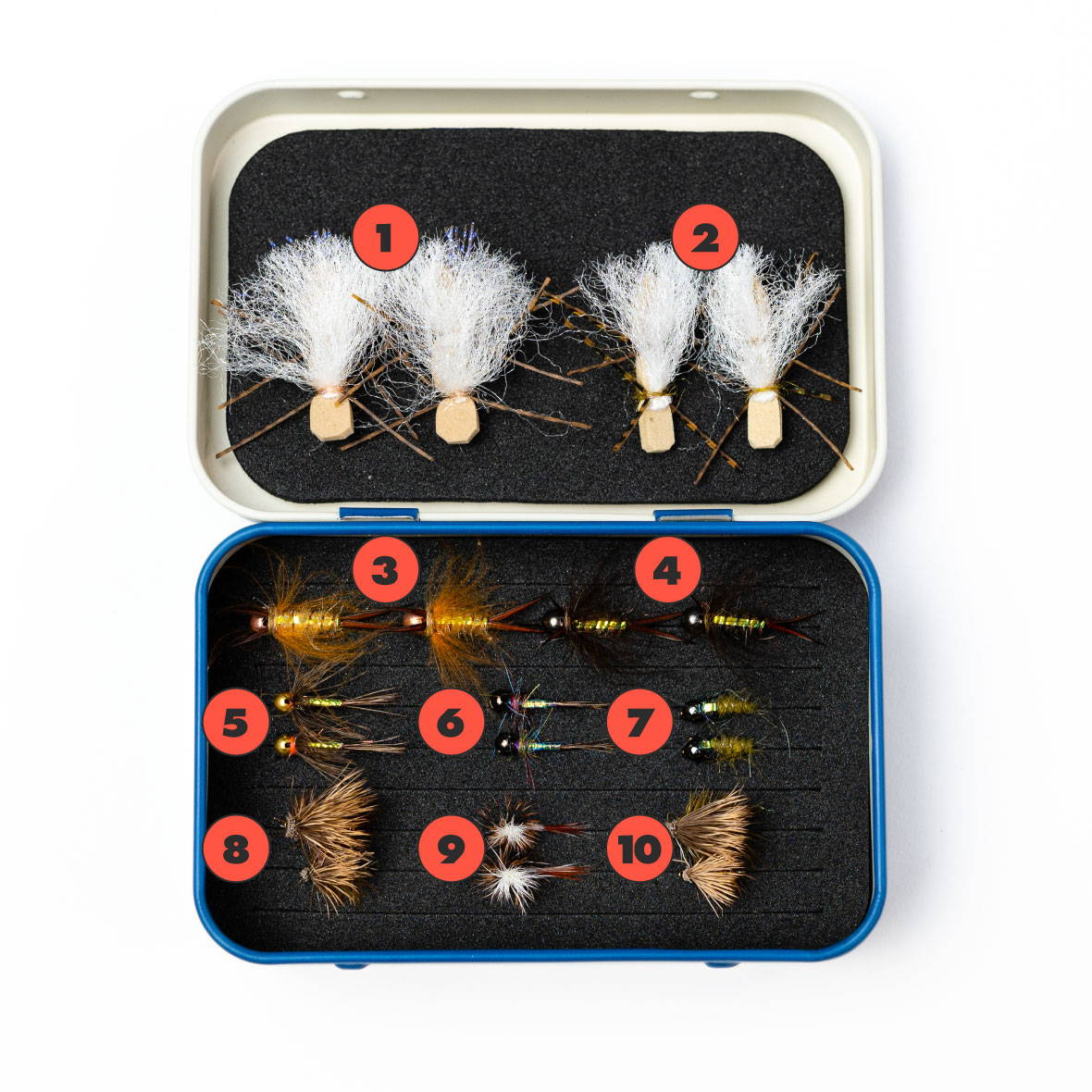 Featured Fly: Yakoda CDC Stonefly
Stoneflies are the Big Mac of trout snacks. They're big, buggy and nasty looking but trout love them and that's what matters. We created this pattern full of movement, flash and weight to get down and grab the attention of those bigger fish we all prefer to have in our nets.
The tungsten bead gets you down into the water quickly and because it's tied on a jigged hook, it rides hook-up in the water, resulting in fewer snags and cleaner hooksets.
We only offer a small number of new subscriptions each quarter, available on a first come, first served basis.

Frequently Asked Questions
When will my fly tin ship?
Fly tins ship four times a year on June 10th, September 10th, December 10th, and March 10th via USPS. You can subscribe any day up to the ship date to receive that quarter's tin while supplies last.
Where are your flies tied?
Some are tied in Asheville, NC and others are produced by Montana Fly Company
Can I cancel the subscription?
You can cancel the subscription at any time–even after you receive the first order if you aren't satisfied.
You'll be charged right away when you subscribe for your first tin. After that, you'll be charged on the 1st day of the month of each shipment—June, September, December and March.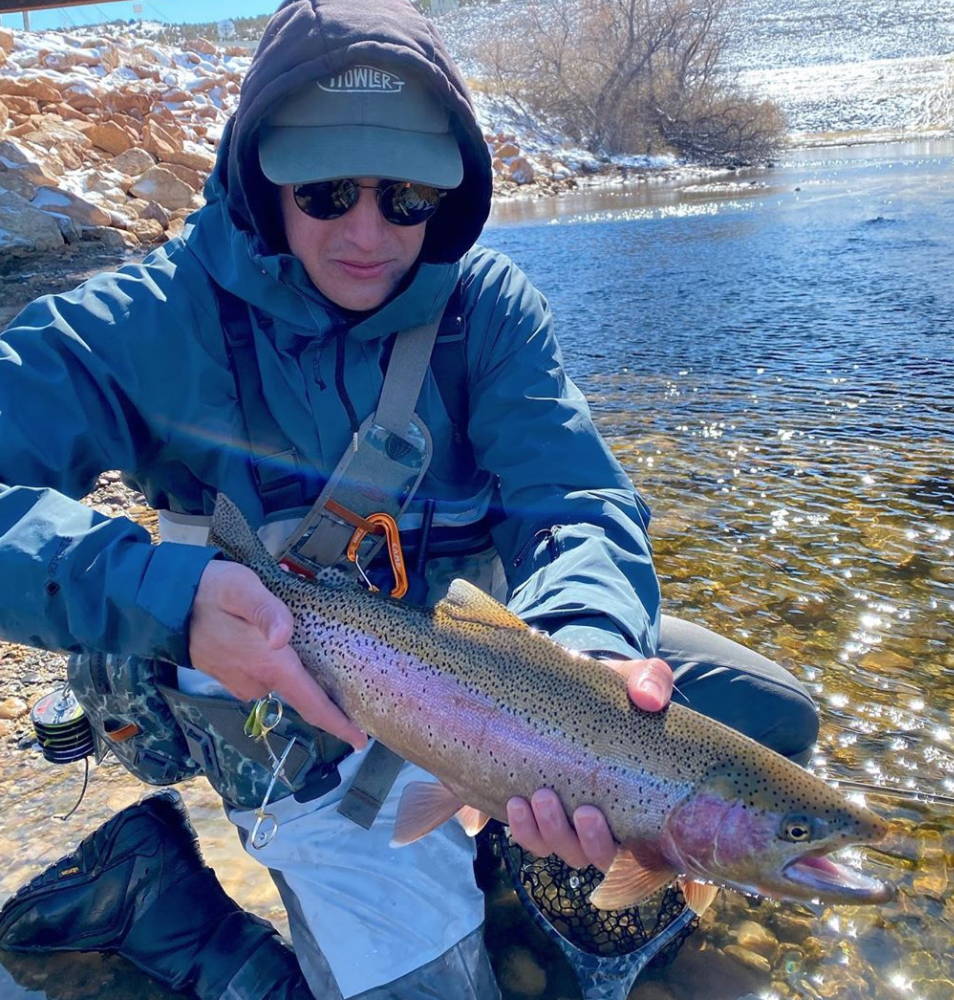 "From the moment I tied the Yakoda H2 Jig on, I was catching fish. This hog happened to be the biggest of the day. The only thing that I wished is I had more after losing the three I had. I'll be ordering more. "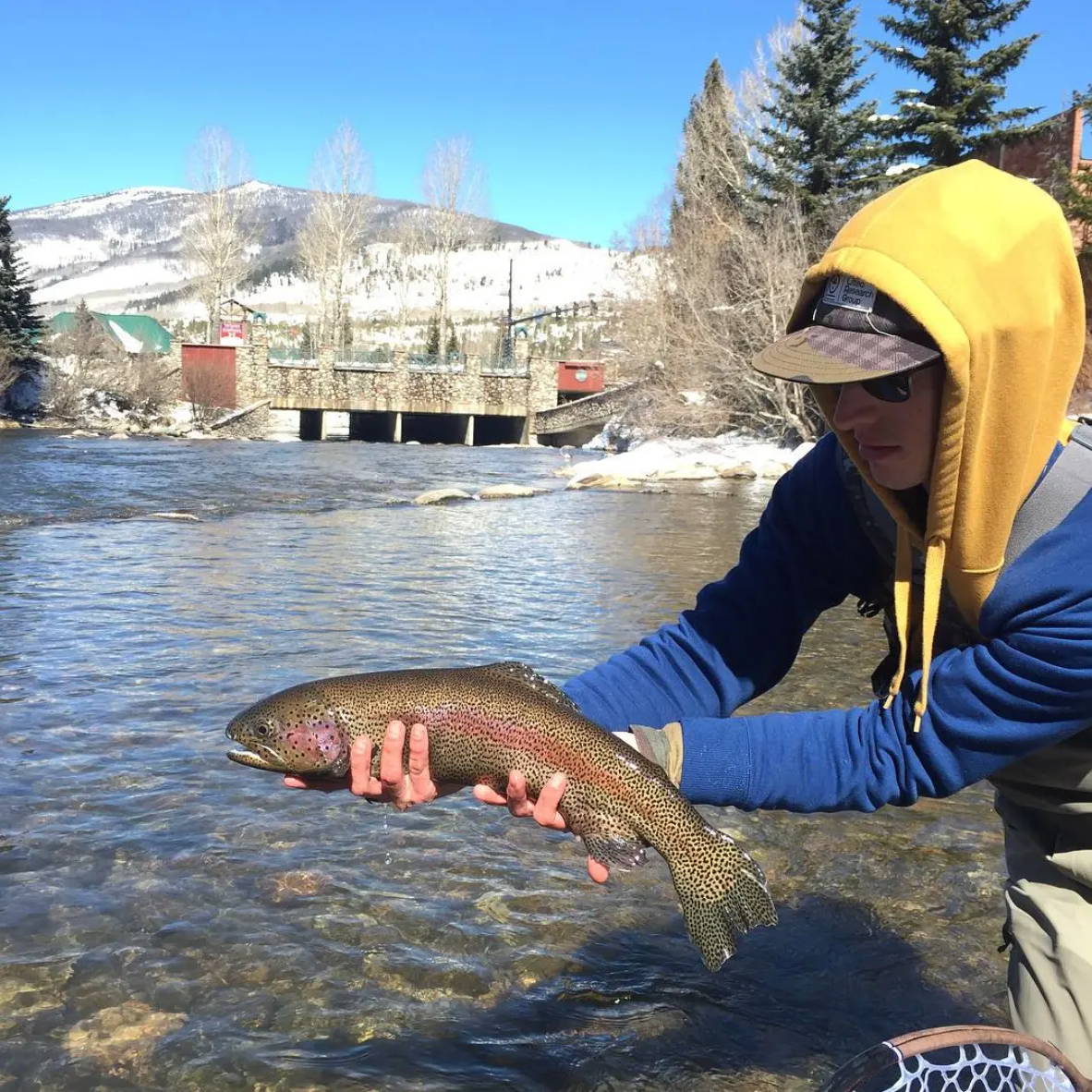 "The Purple Reign has become my confidence fly. It sinks fast, holds up well and seem to catch fish wherever I use it. Fish can't seem to resist."

Net Orders Checkout
| | | | |
| --- | --- | --- | --- |
| | | Subtotal | $0.00 |
| | | Shipping | |
| | | Total | |
---
Shipping Address